Scholarships and Bursaries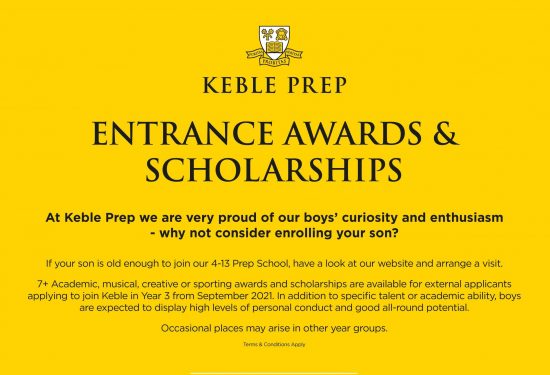 We offer "all-rounder" bursaries to boys from Year 3 up until Year 6. It is the intention with these bursaries to make an independent education possible for those families who could not normally consider such an option. Bursaries of up to 100% of fees can be awarded, subject to funds being available. The bursary is dependent on your son being an all-rounder, which we assess by asking him to sit written tests, undertake sporting activities and undertake some kind of performance. A full means test would be carried out as part of the application process.
Boys at Keble in Year 6 can also be considered for two awards which give financial support the final two years: – The Keble Scholarship is given to one or more boys and is dependent on academic prowess. The Harper Award is made to one or more boys who have made a significant contribution to the school in a number of educational aspects. These scholarships are only awarded to current Keble students.