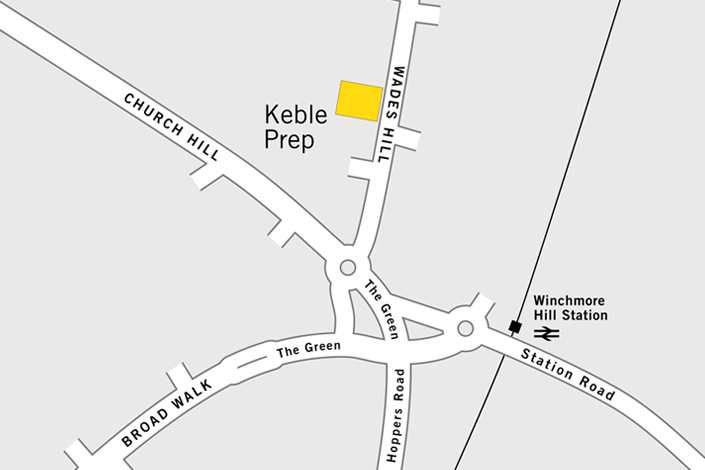 Keble Prep
Wades Hill, Winchmore Hill
London N21 1BG
Telephone: 020 8360 3359
Fax: 020 8360 4000
For all General Enquiries:
The office hours are 8.00am – 5.00pm Monday to Friday
Email: office@kebleprep.co.uk
For Admissions Enquiries contact Mrs Miltiadous:
Email: admissions@kebleprep.co.uk
If you would like to receive a Prospectus, please email us and we will gladly send a copy to you.
The school is within easy reach of Winchmore Hill Station, approximately 200 meters from the roundabout when approaching from The Green.
School sports are played at Winchmore Hill Cricket Club located at The Paulin Ground, Ford's Grove, London N21 3ER. Full contact details and directions to the ground are available from their website.
Keble School is accredited by the Independent Schools Council (ISC).
Our Head is a member of the Incorporated Association of Preparatory Schools (IAPS).
Keble Preparatory School (1968) Ltd. Registered office at the school. Company registration No.929816
Charity Registration No.312979. The Charity exists to provide education for children.