Keble Prep Winner of Kindest School of the Year 2021 Award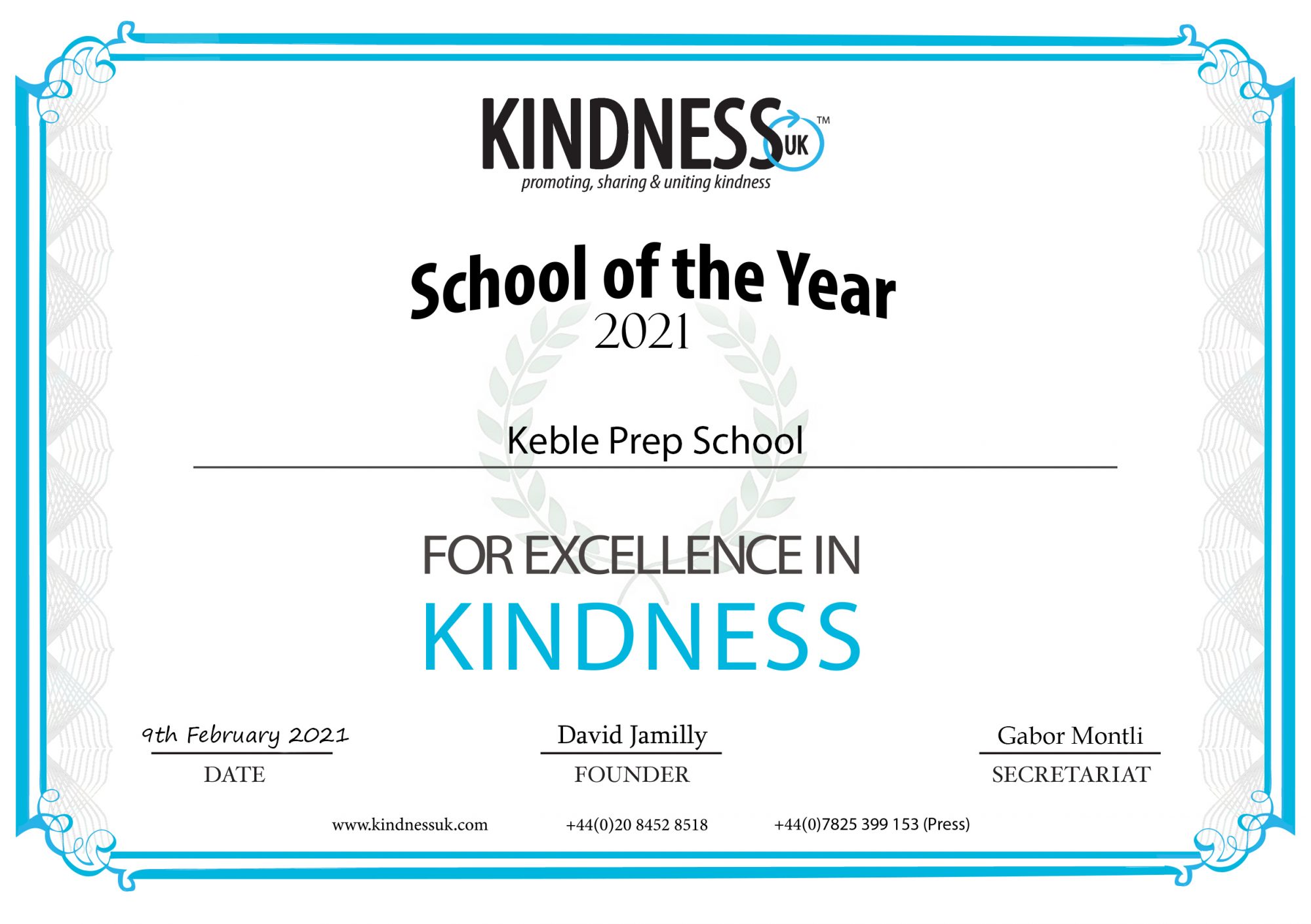 We are delighted to announce that Keble Prep has been named Kindness School of the Year 2021. This accreditation is in recognition of how Keble has promoted kindness, not just on World Kindness Day, but throughout the year.
During this past year we have all needed kindness more than ever before. We held our Kindness Week back in November, linking it to our PSHE lessons, focusing on mental health and wellbeing, and supporting anti-bullying week.
Keble's parents, boys, and staff rose to the occasion to fully support our fundraising efforts. This made it possible to support charities during the most challenging of times.
Finally, Mr. Gill's inspirational assemblies promoting kindness and the impact it can have on our daily lives are a continual reminder of the difference a little kindness can make.
Mrs Pontin