Meet Mr Gill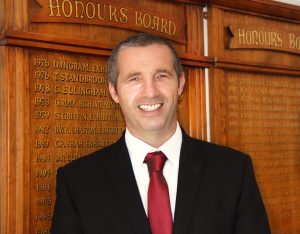 Our school has an excellent reputation for producing well-rounded, upstanding pupils who are confident and ready to take on the next steps of their education. We deliver a dynamic education that develops the abilities and enthusiasms of each and every individual pupil.
School should be both serious and fun. Learning and enjoyment go hand in hand: in the classroom, through a vibrant co-curricular programme, and in the communal life of the school. At Keble, we aim to provide the most diverse, challenging, and supportive environment in which all our pupils can thrive and exceed their own expectations. We are proud to have been awarded, Kindness School of the Year 2023.
The Keble Prep motto gets to the heart of our vision: "Puritas, Probitas et Veritas" which means "honest hard work and pure of heart." Ours is not a superficial, skin-deep education but one that seeks to develop the whole person. If our values are true, and we live by them with self-reflection and conviction; if we look beyond the surface of things to question and champion independence of mind; and if we learn deeply in order to lead lives of meaning, generosity and purpose, then we will see the full fruits of a Keble education.
We understand that the choice of the right school is as complex as it is important. With this in mind, a personal visit is the best way to form a view as to what makes Keble School so special.
Come and see what we have to offer your child. We look forward to welcoming you warmly.

Mr Perran Gill
Headmaster