Superpowers at the Ready – Red Nose Day – Funny is Power
Dear Parents,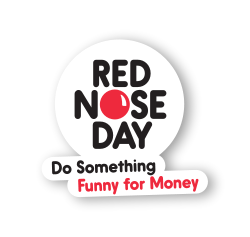 If we've learnt one thing in the last 12 months, it's that life is unpredictable.  One thing we can always rely on though is the power of laughter.
It can change things.  It can connect us.  It can be the difference.
That's why on Friday 19th March, we need you to help change the world with the power of funny. 
The boys will have the chance to ditch their uniform and don a superhero costume, superhero mask or to wear something red for the day.
SUPERPOWERS AT THE READY –  RED NOSE DAY – FUNNY IS POWER
FRIDAY 19TH MARCH
Donate to dress up
From Superman to Air-Guitar-Boy and Bakes-Brilliant-Cakes-Boy, choose or create a superhero and pay a small fee to dress up for the day. Please visit our JustGiving page to make your donation.
Thank you for your generous support.
Mrs Pontin