Family Links – Nurturing Programme
Dear Parents,
Family Links is a national charity and training organisation dedicated to the promotion of emotional health at home, at school, and at work. They are offering a series of webinars on Emotional Health Training for parents. Please click the link to access the webinars.
Their vision is for every child and adult to be able to realise their individual potential, enjoy positive relationships and live healthy and fulfilled lives.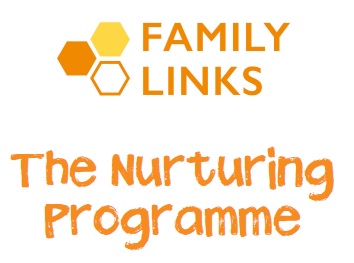 Their mission is to deliver training programmes, based on the Nurturing Programme, that build and sustain emotional health and relationships in families, schools, and workplaces.
Our emotional health is our ability to look after ourselves, to manage ourselves in times of challenge, and to sustain our healthy relationships with those around us. This ability provides the foundations for good mental health and wellbeing, resilience, and motivation.
These 60 minute webinars aim to support you in your parenting journey and to improve family relationships and wellbeing. We provide 10 minutes for your questions at the end.
You will be able to ask questions via the chat feature but will not be identifiable to other parents on the webinar.
We hope this will be of interest to parents.
Mrs Pontin